Singer protests at character assassination after Kim Kardashian West posts recording of West and Swift discussing song Famous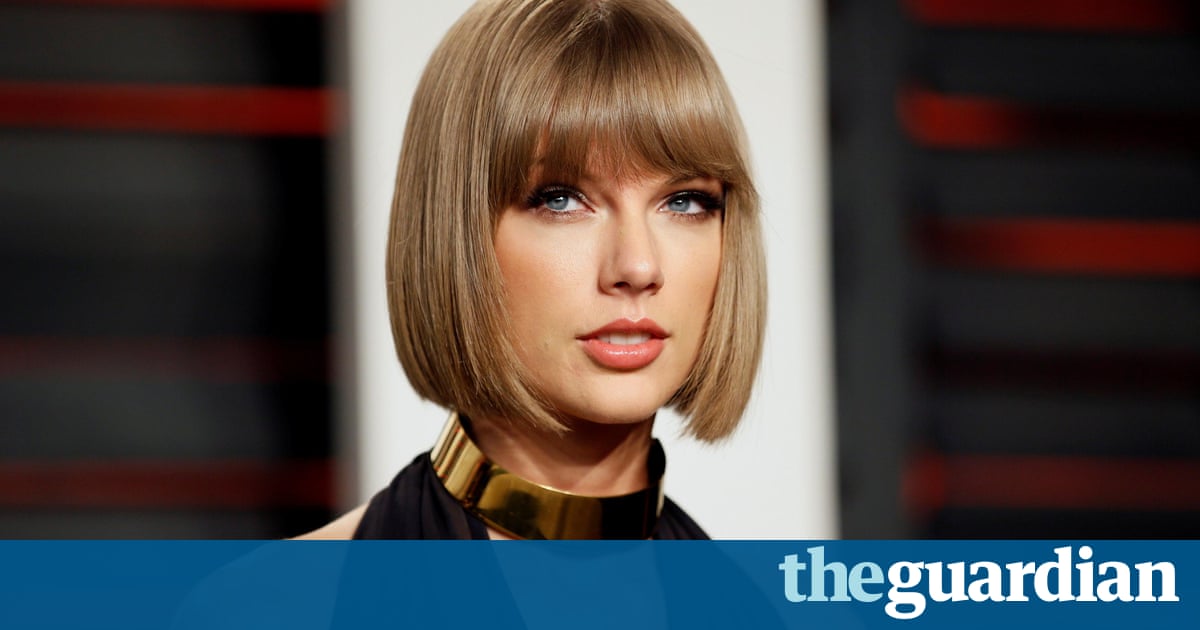 Taylor Swift has accused Kim Kardashian West of character assassination after the reality television star released video of a phone conversation in which Swift appears to approve the majority of a controversial line from Kanye Wests song Famous.
In the song, Kanye raps: For all my Southside niggas that know me best / I feel like me and Taylor might still have sex / Why? I made that bitch famous. Its release was followed by criticism, which Kanye responded to on Twitter in February, saying: I called Taylor and had a hour long convo with her about the line and she thought it was funny and gave her blessings.
The recording of that conversation, which was uploaded to Kardashians Snapchat account in a series of roughly-edited snippets, does not feature Kanye reading out the specific line I made that bitch famous.
But he does read the rest of the lyric, before asking for Swifts approval.
Go with whatever line you think is better, Swift answers. Its obviously really tongue in cheek, either way … And I really appreciate you telling me about it, thats really nice.
Swift released a statement on Instagram soon after Kardashian West uploaded the Snapchat, accusing West of character assassination.
You dont get to control someones emotional response to being called that bitch in front of the entire world, she said.
Of course I wanted to like the song. I wanted to believe Kanye when he told me I would love the song. I wanted us to have a friendly relationship.
Swift went on to say that Kanye West promised to play the song for her but she did not hear it before release.
Although Kardashian West has previously said that Swifts approval of Kanyes lyric was recorded, Swift has distanced herself from it. On 12 February her representative said that, instead, Swift cautioned him about releasing the song:
Kanye did not call for approval, but to ask Taylor to release his single Famous on her Twitter account. She declined and cautioned him about releasing a song with such a strong misogynistic message. Taylor was never made aware of the actual lyric, I made that bitch famous.
In an acceptance speech at the Grammys on 15 February, Swift appeared to disavow more than the I made that bitch famous line: I want to say to the young woman out there, there are going to be people along the way who try to undercut your success or take credit for your accomplishments or your fame.
While there is no evidence in the recording that West read Swift the contentious line, the pair do appear to discuss the infamous moment it refers to: when West hijacked Swifts acceptance speech at the 2009 MTV Video Music awards to proclaim that Beyonce should have won instead.
I dont think anyone would listen to that and be like, Oh thats a real hit, she must be crying about it, Swift said. Youve got to tell the story the way that it happened to you and that you experienced it like, you honestly didnt know who I was before that It doesnt matter if I sold 7m of that album before you did that, which is what happened; you didnt know who I was before then, its fine.
On the recording Swift also appeared to tell West she will defend him to the press. If people ask me about it, I think it would be great for me to be like, Well he called me and told me the line before it came out. Jokes on you guys; were fine.
You guys want to call this a feud, you want to call this throwing shade, but right after the song comes out Im going to be on the Grammy red carpet and theyre going to ask me about it, and Im going to be like, he called me.
Read more: https://www.theguardian.com/music/2016/jul/18/taylor-swift-condemns-kim-kardashians-release-of-kanye-west-phone-call