If Rihanna isn't already having a great year, what with the release of her new album "Anti," the debut of her majorly successful music videos for "Work" and her international tour, she can now add another major accomplishment to the list — a fourth Vogue cover.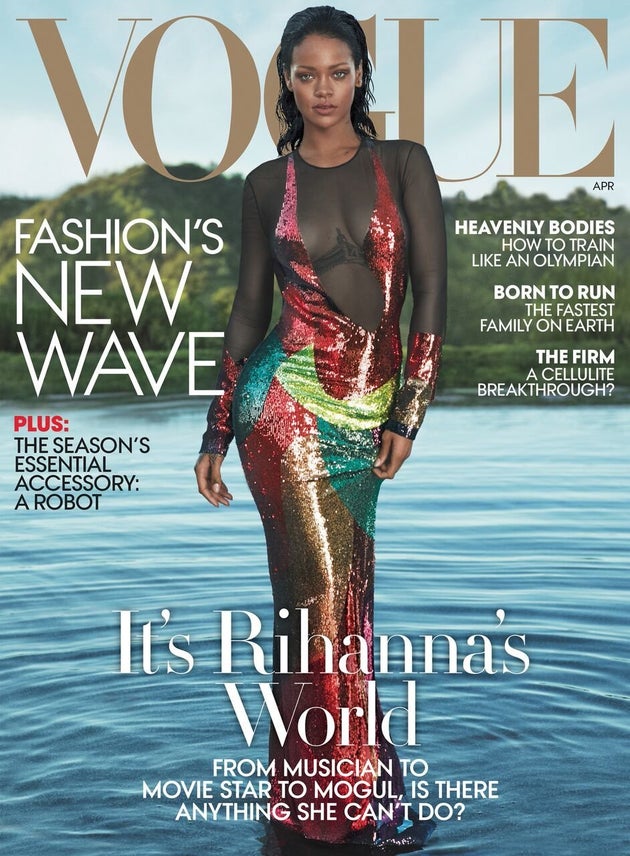 The Bajan singer looks hot as ever on the April cover, wearing a sultry sequin Tom Ford dress. Inside the mag, she works it in a Givenchy gown, which complements her flawless skin and hazel eyes.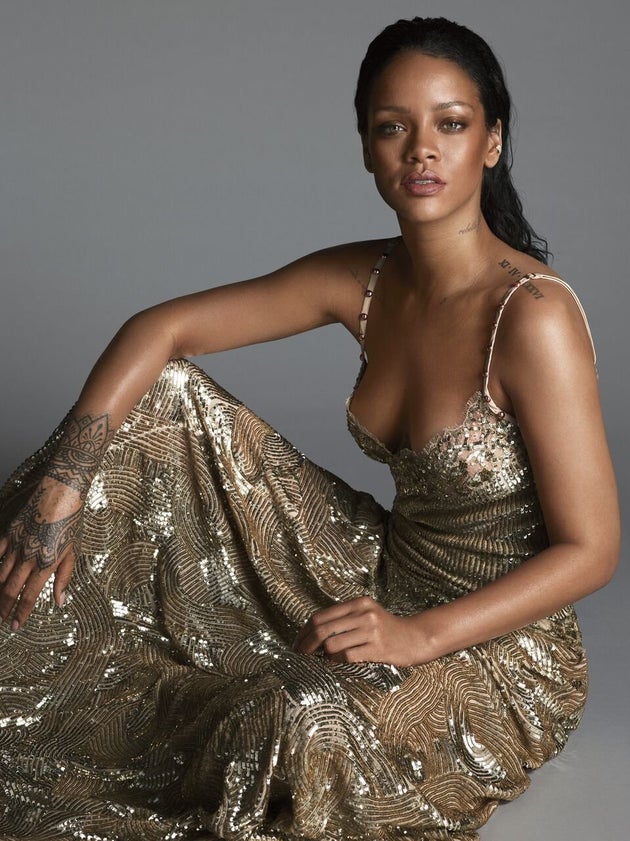 In the feature on Vogue.com, penned by Abby Aguirre, Rihanna opens up about flirting with Drake, her alleged feud with Beyoncé and her love life. She also gets real about her biggest life regret (which may or may not have something to do with the infamous sheer dress she wore to the 2014 CFDAs.)
"I just liked it better without the lines underneath," Rihanna told Vogue. "Could you imagine the CFDA dress with a bra? I would slice my throat. I already wanted to, for wearing a thong that wasn't bedazzled. That's the only regret I have in my life." If that's your only regret RiRi, you're doing something right.
Pick up the April issue of Vogue on national newsstands March 29 and read Rihanna's entire interview on Vogue.com.
Read more: http://www.huffingtonpost.com/2016/03/17/rihanna-vogue_n_9486596.html